Force Sensors, Transducers, & Load Cells [N]
HBM Force Sensors and Force Transducers with strain gauge or piezo technology measure static and dynamic tensile and compressive loads – with virtually no displacement.


C6B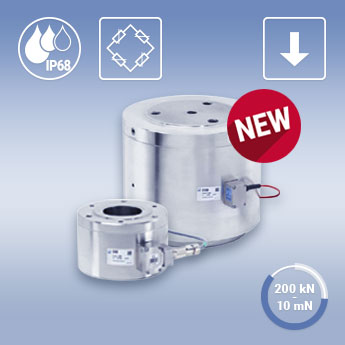 Robust and flexible force transducer to measure forces from 200 kN to 10 MN


C10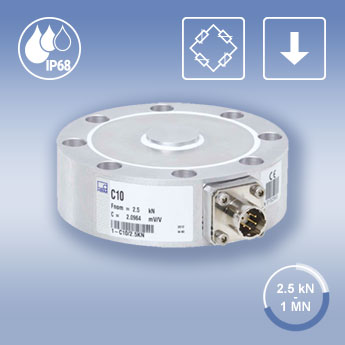 Force sensor with high lateral force stability for dynamic and static measurement tasks.

U10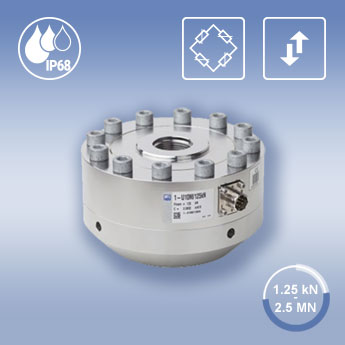 Sensor with high bending moment for dynamic and static measurement tasks.

U9C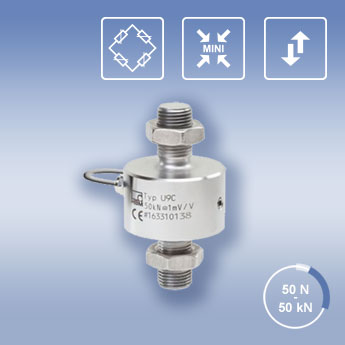 Dynamic and immediately ready for use: U9C is HBM's cost-effective miniature force load cell for compressive and tensile forces.


S2M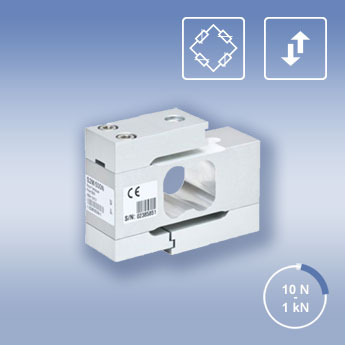 The S2M S-type load cell is the most accurate of its kind for measuring small forces and has an excellent price-to-performance ratio.


S9M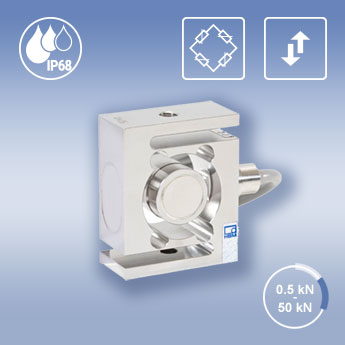 Dynamic and immediately ready for use: C9C is HBM's cost-effective miniature force sensor for compressive force.

U1A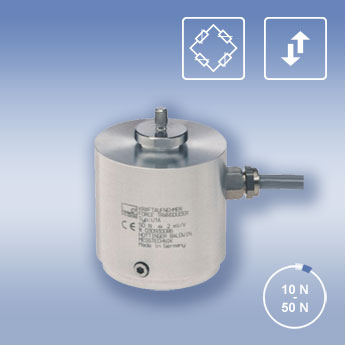 The U1A series force transducers are specially designed for measuring small tensile and compressive forces in laboratory applications.

PACEline-CFW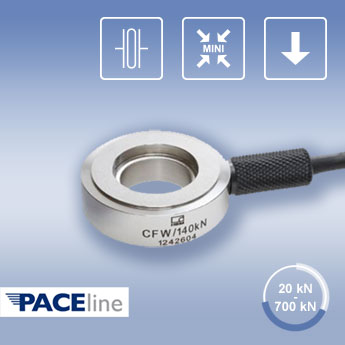 Load washers of the PACEline CFW series are ideally suited for production and for experimental measurements with high requirements on dynamics.


PACEline CHW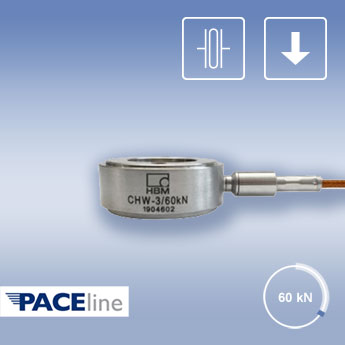 Suited for temperatures up to 300 °C. Fixed high-temperature cable.


PACEline-CSW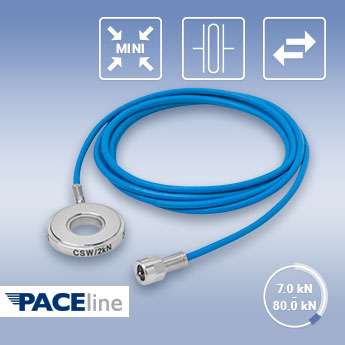 PACEline CSW miniature load washers help measure shear forces reliably. Its typical applications include force monitoring of machining processes.

PACEline-CLP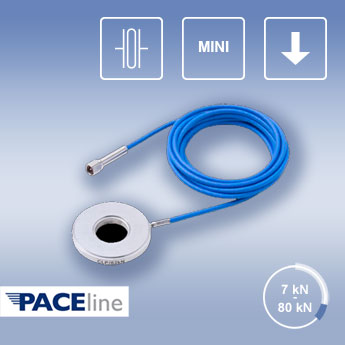 PACEline CLP piezoelectric force washers fit virtually anywhere due to their minimal height of typically 4 millimeters.

U2B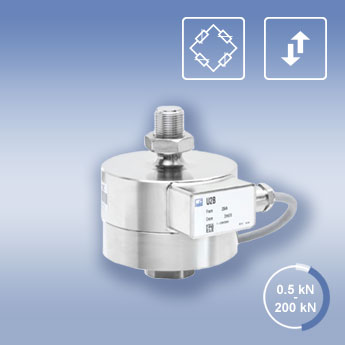 The U2B load cell is the industry standard when it comes to compressive and tensile force measurement


U3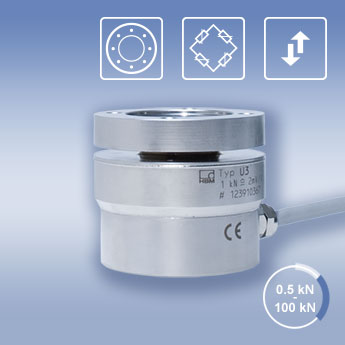 The U3 load cell can be installed in minutes. This makes it the ideal choice for numerous applications in production and monitoring.


U5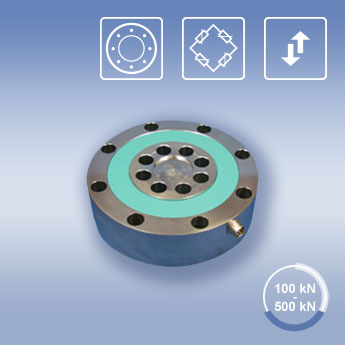 The U5 load cell for tensile and compressive forces can be installed within minutes, and has a very low overall height.

U93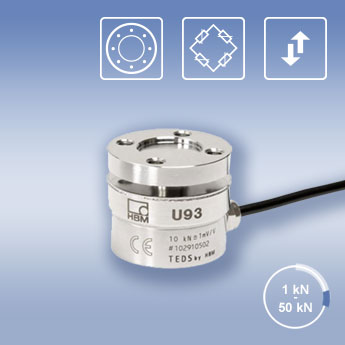 The U93 miniature load cell is used in production and during all test tasks, where space requirements, measurement dynamics and simple assembly count.

U15
The amazingly cost-effective U15 precision load cell is ideally suited for use both as a transfer standard and as a calibration reference sensor.


C2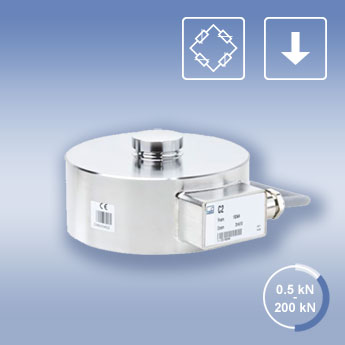 The C2 load cell is the industry standard when it comes to compressive force measurement: reliable, robust and durable.


C18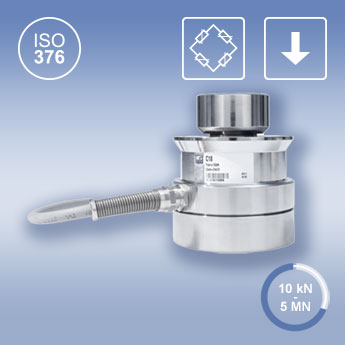 The C18 reference transducer is well-suited for use as a transfer device or as a reference sensor in calibration machines.

BU18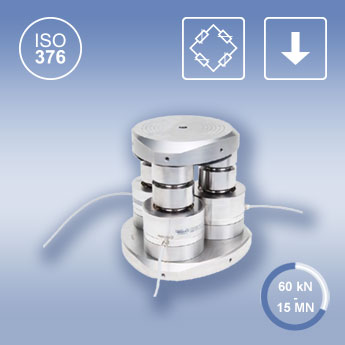 The HBM build-up systems for use as a force reference standard consist of 3 parallel force transducers, exceeding class 00 requirements.

KMR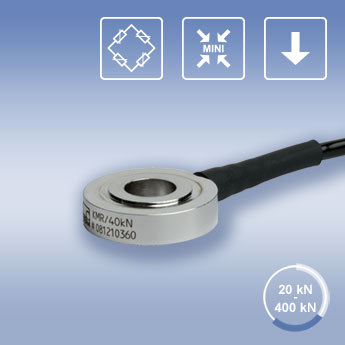 The KMR series force washers are compact and especially suitable for monitoring tasks, because they are drift-free.


TOP-Transfer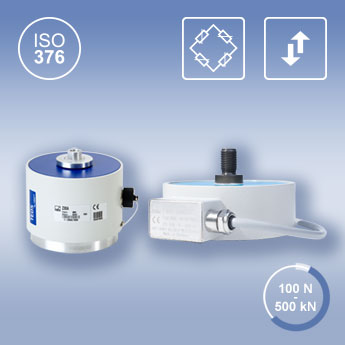 TOP sensors from HBM are used when standard reference sensors reach their limits and fail in calibration tasks and reference measurements.


KDB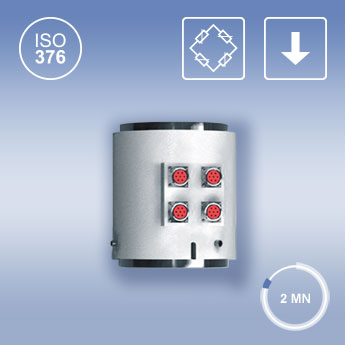 The KDB special force transducer has been designed to comply with the requirements of EN 12390 for verifying building materials.

Z30A
The Z30A force transducer is designed as a reference standard for verification of calibration machines, and many other precision measurement tasks.

Z4A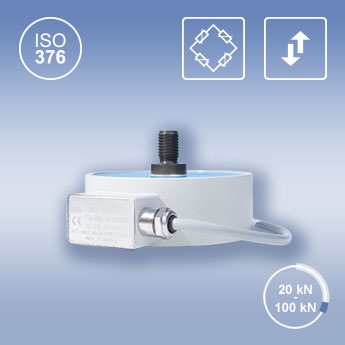 The Z4A is a reference force transducer that has proven its utility in many metrological institutes worldwide. Available up to 500 kN


SLB700A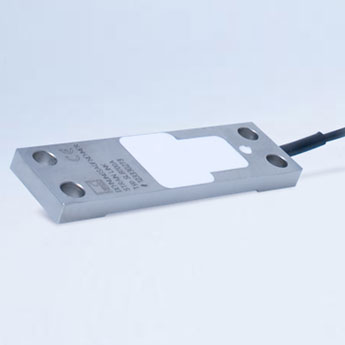 Proven for decades, the SLB strain sensor is being used in applications that do not require or need to necessarily achieve extremely high accuracy.


SLB700A/06VA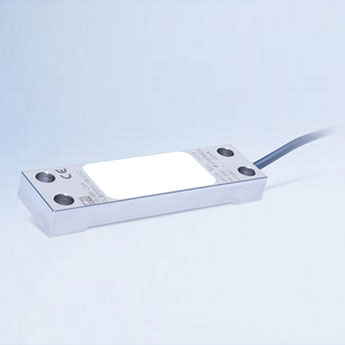 Active strain transducer with voltage or current output, enabling large forces to be measured in a cost efficient way.